APRESENTAÇÃO
O Grupo de Estudos de Reciclagem e Investigação em Neurologia (GERIN) tem o prazer de informar que está em fase de organização o 11º Encontro Nacional de Distúrbios do Movimento a ser realizado de 23 a 25 de agosto de 2018, no Centro de Artes e Convenções da UFOP – Parque Metalúrgico em Ouro Preto, Minas Gerais.

Trata-se do encontro bianual dos médicos especialistas da área de todo o Brasil, um evento já tradicional, aguardado por todos os profissionais da área.

Ouro Preto foi escolhida por seu charme e simpatia, onde a programação científica dividirá espaço com as paisagens naturais do Pico do Itacolomi e as igrejas barrocas do século XVIII. A Cidade Histórica foi o primeiro sítio brasileiro considerado Patrimônio Mundial pela UNESCO, título que recebeu em 1980.

As inscrições já estão abertas, com valores promocionais, facilitando assim o planejamento antecipado dos participantes.

Contamos com a presença de todos no 11º Encontro Nacional de Distúrbios do Movimento.

Dr. Francisco Cardoso
Comissão Organizadora
COMISSÃO ORGANIZADORA
Dr. Francisco Cardoso
Professor Titular, Setor de Neurologia, Departamento de Clínica Médica, UFMG

Dr. Egberto Reis Barbosa
Clínica Neurológica HC FMUSP

Dr. Hélio Teive
Serviço de Neurologia, Departamento de Medicina Interna, HC, UFPR

Dr. Luiz Augusto F. Andrade
Hospital Israelita Albert Einstein, SP
COMISSÃO ORGANIZADORA
Dr. Francisco Cardoso
Professor Titular, Setor de Neurologia, Departamento de Clínica Médica, UFMG

Dr. Egberto Reis Barbosa
Clínica Neurológica HC FMUSP

Dr. Hélio Teive
Serviço de Neurologia, Departamento de Medicina Interna, HC, UFPR

Dr. Luiz Augusto F. Andrade
Hospital Israelita Albert Einstein, SP
TEMAS
Temas:
Doença de Parkinson,
Outros Parkinsonismos,
Tremores,
Distonias,
Coreias,
Outras Hipercinesias,
Ataxias,
Cuidado Multidisciplinar em Distúrbios de Movimentos.
Sessão de Vídeos: Discussão de casos
TEMAS
Temas:
Doença de Parkinson,
Outros Parkinsonismos,
Tremores,
Distonias,
Coreias,
Outras Hipercinesias,
Ataxias,
Cuidado Multidisciplinar em Distúrbios de Movimentos.
Sessão de Vídeos: Discussão de casos
CONVIDADOS INTERNACIONAIS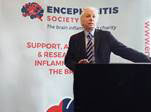 Prof. Andrew John Lees, MD

Professor of Neurology, The National Hospital for Neurology and Neurosurgery, Queen Square and Emeritus Director, Reta Lila Weston Institute of Neurological Studies, University College London, Institute of Neurology

Born on Merseyside, Andrew Lees qualified in medicine at the Royal London Hospital Medical College in 1970. His neurological training was at University College London Hospitals and the National Hospital for Neurology and Neurosurgery, Queen Square. He also spent time at L'Hopital Salpetriere, Paris.

At the age of thirty-two he was appointed to the consultant staff at the National Hospitals, The Middlesex, and Whittington Hospitals and in 1987 was elected a Fellow of the Royal College of Physicians. He was later appointed Professor of Neurology at the National Hospital for Neurology and Neurosurgery, Queen Square and was Director of the Reta Lila Weston Institute for Neurological Studies (1998-2012). He was Clinical Director of the Queen Square Brain Bank for Neurological Disorders (1985-2012) and Director of the Sara Koe PSP Research Centre (2002-2012).

He is a Visiting Professor at the University of Liverpool and has close collaborations with several Brazilian universities. For his contributions to Brazilian neurology he was elected an overseas member of the Academia Nacional de Medicina and the Academia Brasileira de Neurologia. He was elected as a Council member of the Academy of Medical Sciences 2012- 2015. Appointed as an Expert Adviser for the UK Government National Institute for Health and Care Excellence Centre for Guidelines (2006–2019).
Professor Lees has achieved international recognition for his work on Parkinson's disease and abnormal movement disorders. He is an original member of the Highly-Cited Researchers ISI Database with an h-index of 116. Founder member of the international Movement Disorder Society, he was elected President (2004–2006) and co-edited the Movement Disorders Journal between 1995 and 2003. In 2006, he was awarded the Movement Disorders Research Award by the American Academy of Neurology. In recent years, he has delivered the Gowers Memorial Lecture at the National Hospital, The Inaugural Lord Brain Memorial Lecture at Bart's and the Royal London Hospitals and David Marsden Memorial Lecture at the European Federation of Neurological Societies. He was the recipient of Stanley Fahn Lectureship Award, MDS Dublin 2012, and has been awarded the German Society of Neurology's 2012 Dingebauer Prize for outstanding scientific attainment in the field of Parkinson's disease and Neurodegenerative Disorders.

In 2014, Professor Lees received the prestigious Jay Van Andel award for outstanding research in Parkinson's disease. In 2015, he became the recipient of the Association of British Neurologists Medal, awarded annually in recognition of outstanding contributions by British and Irish neurologists to the science and practice of neurology. He received the Bing Spear Award in 2016 for outstanding contributions towards saner drug policies, and has been awarded the Parkinson Canada's Donald Calne Award and Lectureship for 2017.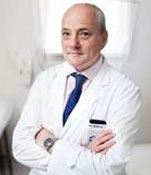 Prof. Marcelo Merello | MD, PhD

Nacido en Argentina en 1961, el Dr. Marcelo Jorge Merello se graduó de Médico en la Facultad de Medicina de Bs As, donde más tarde realizó su doctorado. Realizó su residencia en CEMIC. Su carrera neurológica comenzó en FLENI y en el Methodist de Baylor, USA. Más tarde se desempeño como fellow de neurología del National Hospital Queen Square, Londres (UK) y como Senior Research Registrar en Middlessex Hospital Londres (UK). Es Profesor titular de Enfermedades Neurodegenerativas en la Universidad Catolica de Buenos Aires, Investigador Clinico del CONICET, docente de de la UBA y Director de Neurociencias de FLENI. Fue galardonado por The Michel J Fox foundation con un Word Scientific Award por su trabajo sobre los síntomas no-motores de la Enfermedad de Parkinson. Pionero de la cirugía funcional de movimientos anormales en Latinoamérica. Ha escrito más de 260 trabajos en revistas internacionales y más de 30 capítulos de libros. Más de 300 presentaciones en congresos internacionales y ocho libros entre ellos para prestigiosas editoriales como Cambridge University Press (UK) Demos (US), Springer (UK) y Random House. Ha integrado varios comités editoriales de prestigiosas revistas donde actualmente actúa como revisor. Es integrante del Comité educativo Internacional y co Director del programa de educación médica continua (CME) de la Sociedad mundial de Parkinson y otros movimientos anormales. Es miembro de varios comités y paneles de expertos internacionales sobre Cirugia de Parkinson, Estimulacion cerebral profunda y usos de neurotoxinas para el tratamiento de enfermedades neurológicas. Es editor en Jefe de la Revista Movement Disorders Clinical Practice editada en US por Jhon Wiley and son.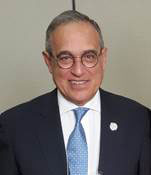 Prof. Oscar S. Gershanik, MD

Dr. Gershanik is a Professor and Scientific Director of the Institute of Neuroscience at the Favaloro Foundation University Hospital in Buenos Aires, Argentina. He is also the Director of the Movement Disorder Unit at the same institution and Director of the Laboratory of Experimental Parkinsonism, a basic research laboratory, at the Institute of Pharmacological Research under the jurisdiction of the National Council for Scientific Research and Technology and the University of Buenos Aires, Argentina.

From 2001 to 2008 he was Professor & Chairman of the Department of Neurology, Centro Neurologico-Hospital Frances.Buenos Aires. Until 2012 he was Professor of Neurology at the School of Medicine, University of Buenos Aires.

Dr. Gershanik received medical training at the University of Buenos Aires where he graduated "Magna Cum Laude", and did his post-graduate neurology training at the French Hospital in Buenos Aires, under the mentorship of Prof. Alfred Thomson. He completed a Parkinson's Disease and movement disorders fellowship, at Mount Sinai Hospital in New York under Prof. Melvin Yahr, and later on was invited as Associate Professor of Neurology and Pharmacology, in the Neurology Department of the University of New Jersey Rutgers Medical School under Prof. Roger Duvoisin. His research interests have been focused early on, on the study of dopamine receptors interactions, on trophic mechanisms induced by levodopa therapy in animal models of Parkinson's disease, and lately on plastic and molecular changes underlying the development of levodopa-induced dyskinesias, and has published extensively on those topics.. Dr. Gershanik is and has always been actively involved in clinical practice in the field of movement disorders; and teaching, both at the undergraduate and post-graduate level, having trained numerous young neurologists, both from Argentina and abroad, in the field of movement disorders. He has lectured extensively both locally and abroad and actively participates at the international level; he has been, for many years, involved in different capacities within The International Parkinson & Movement Disorder Society, having become the President of the society from June of 2015 until 2017. He presently serves as Past-President of the society.
PROGRAMA
SUBMETA SEU VÍDEO
Sessão de Vídeos – GERIN 2018

A Sessão de Vídeos do GERIN 2018 (11º Encontro Nacional de Distúrbios do Movimento) tem como objetivo estimular médicos, residentes, pós-graduandos e especialistas na área de Distúrbios do Movimento a desenvolver suas habilidades na descrição da fenomenologia e diagnóstico diferencial dos casos apresentados.


REGRAS PARA ENVIO DOS TRABALHOS

1. Os Apresentadores deverão estar obrigatoriamente inscritos no evento.

2. Os casos serão encaminhados previamente para a Comissão Julgadora, que analisará todos os casos. Os casos mais educativos serão selecionados para a apresentação oral. Cada apresentação terá duração de 15 (quinze) minutos, divididas nas seguintes etapas:
• 5 (cinco) minutos para o apresentador expor o caso;
• 5 (cinco) minutos para discussão da platéia;
• 5 (cinco) minutos para discussão com especialista na área.

3. Todos os casos devem ter diagnóstico confirmado. Podem ser enviados vídeos e imagens, com autorização do paciente por escrito, a qual deve ser enviada juntamente com o caso. Instruções para envio estão ao final deste documento.

4. Os casos serão apresentados oralmente, pelo primeiro autor, em formato Power Point.

5. Os casos devem ser digitados em formato de Word, com fonte Arial 11, espaço entre linhas 1,5cm, justificado. Devem ser salvos em arquivo Word, contendo até 5 (cinco) laudas de texto e 1 lauda com imagens.

6. O prazo para envio do trabalho (arquivo Word + vídeos e/ou imagens) é 10 de julho de 2018.


COMO ENVIAR SEU TRABALHO (WORD)

1. Acesse sua conta em ci.eventus.com.br/gerin2018

2. Vá em Resumos/Trabalhos.

3. Clique em Enviar novo trabalho.

4. Preencha os campos exibidos: título e autoria

5. Faça upload do arquivo Word.

6. Clique em Próximo passo e em seguida Confirme o envio.

7. Anote o número do seu trabalho (RS xxxxx), pois ele será utilizado no próximo passo.


COMO ENVIAR SEU VÍDEO OU IMAGEM

1. Inclua o número do seu trabalho (RS xxxxx) no nome do seu vídeo ou imagem.
Ex: se o arquivo se chama "video.mpg", altere-o para "video-rs-xxxxx.mpg".

2. Acesse www.dropbox.com/ request/GBh4UjBxN2wi8q6kbttF

3. Selecione seu arquivo, preencha com seu nome completo e email, e faça o upload.

4. Repita os passos acima para cada arquivo que precisar enviar.


Não envie seu vídeo ou imagem sem antes concluir o envio do seu trabalho (Word). Vídeos ou imagens sem um trabalho associado serão desconsiderados.

Caso precise corrigir um arquivo de vídeo ou imagem, siga os passos acima para enviar o novo arquivo e em seguida escreva para [email protected] solicitando a exclusão do arquivo anterior.
INSCRIÇÕES
Taxas de Inscrição (valores em Reais - R$)
| | Até a 10/05 | Até 11/06 | de 12/06 até o evento |
| --- | --- | --- | --- |
| Médicos | 565,00 | 645,00 | 790,00 |
| Membros ABN*, LBE, SNNRS, SBDCV | 425,00 | 485,00 | 600,00 |
| Residentes** e outros profissionais | 290,00 | 325,00 | 375,00 |
*Membros adimplentes
**Enviar comprovante
Data máxima para inscrição online: 17 de agosto de 2018.
Forma de pagamento: boleto bancário
Cancelamento
Serão aceitos pedidos de cancelamento de inscrição até 11 de junho de 2018: reembolso de 70% do valor pago.
Após esta data apenas substituição de nomes.
LOCAL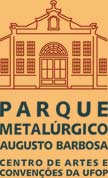 Diogo Vasconcelos n° 328
Pilar
Ouro Preto - MG
35400-000
www.centrodeconvencoesufop.com.br
Setor Feiras Salão Diamantina
Auditório São João Del Rei
CONTATO E INFORMAÇÕES
Telefone: (11) 3361 3056
[email protected]
AGÊNCIA OFICIAL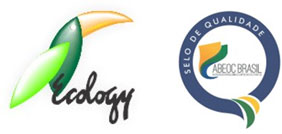 Abraham Gurvitch
Ecology Passagens e Turismo
Rua Marcus Pereira, 125 - 13
05642-020 - V. Suzana
São Paulo - SP
[email protected]
www.ecology.tur.br