Palestrantes Convidados
---
PALESTRANTES INTERNACIONAIS

ANTONIO BIANCO
Antonio Bianco M.D. PhD. is a Professor of Medicine at University of Chicago. His laboratory has helped establish the importance of local control of thyroid hormone activation and inactivation in development, metabolic control and energy homeostasis. Dr. Bianco's initial interest in this area formed while he was a fellow at Harvard Medical School. At that time, deiodinases were known to react homeostatically to changes in plasma thyroid hormone levels in order to preserve the intracellular levels of T3. As a fellow under J. Enrique Silva MD, Dr. Bianco built upon this concept making the seminal observation that thermogenesis in brown adipose tissue, a specialized organ that functions to warm up the body, is critically dependent on the local activation of T4 via the type 2 deiodinase (D2). Subsequently, they discovered the molecular link between deiodination and thermogenesis, specifically that the UCP-1 gene, key for brown adipose tissue thermogenesis, is transcriptionally up-regulated by T3. Upon returning to the University of Sao Paulo, Dr. Bianco and his students demonstrated that D2 activation leads to the saturation of the T3 receptors in brown adipose tissue, creating a state of localized thyrotoxicosis. This work laid the groundwork for the modern concept that deiodinases regulate thyroid hormone signaling on a tissue-specific basis without antecedent changes in plasma thyroid hormone levels.
---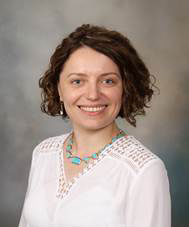 IRINA BANCOS
Dr. Irina Bancos is the Assistant Professor of Medicine and works in the Pituitary-Adrenal-Gonadal subdivision of Endocrinology division at Mayo Clinic, Rochester. She also serves as Director of the Endocrine testing center. Dr. Bancos received her M.D. from the Iuliu Hatiegany Medical University in Cluj-Napoca, Romania. She has completed her Internal Medicine Residency at Danbury Hospital in CT and Endocrinology Fellowship at Mayo Clinic, Rochester. In addition, Dr. Bancos completed a two year research fellowship (Mayo Foundation Scholarship) at the University of Birmingham, United Kingdom where she received training in steroid profiling and adrenal disorders. In 2015 she returned to Mayo Clinic, where her clinical and research interests include adrenal and pituitary tumors, adrenal insufficiency, congenital adrenal hyperplasia, Cushing syndrome, and mechanisms of steroid regulation of bone metabolism. Between 2016 and 2018, Dr. Bancos was the principal investigator and leader of the Transform the Adrenal Practice team at Mayo Clinic and currently holds several grants in the field of steroid regulation of aging, metabolism and body composition.
---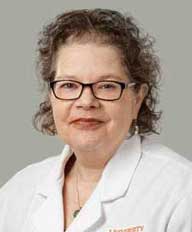 Maria Beatriz Lopes
M. Beatriz S. Lopes received her MD and PhD degrees at the University of São Paulo in São Paulo, Brazil. She completed her Anatomic Pathology and Neuropathology training at the University of São Paulo followed by a Clinical and Research Neuropathology Fellowship at the University of Virginia in Charlottesville, Virginia, USA.

She joined the faculty of the Department of Pathology at the University of Virginia in 1993 where she is now the Harrison Distinguished Teaching Professor of Pathology and Neurological Surgery and the Chief of the Neuropathology and Autopsy Services. She is the Director of the ACGME-accredited Neuropathology Fellowship Program at that Institution since 2003.

Dr. Lopes has been an integral member of the Pituitary Tumor Program at the University of Virginia since her first appointment as faculty, working in collaboration with Drs. Mary Lee Vance, Michael O. Thorner, John C. Marshall, Gregory K. Hong, Edward R. Laws, John A. Jane Jr. and the late Edward H. Oldfield in both clinical and research activities.

Her clinical and research expertise is in brain tumors and pituitary pathology with over 160 peer-reviewed manuscripts and 50 textbook chapters in these areas. She has co-authored several chapters in both the WHO Classification of Brain and Pituitary Gland Tumors since 2000 and 2004, respectively, and was a member of the WHO Consensus and Editorial Meeting for the 4th Edition of the WHO Classification of Tumors of the Pituitary Gland released in 2017.
---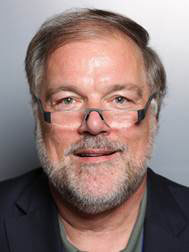 MICHAEL NAUCK
Division of Diabetology, St. Josef-Hospital (Ruhr-University Bochum), Bochum, Germany.
Michael Nauck is currently the Head of Clinical Research at the Diabetes Division, Medical Department I, St. Josef-Hospital (Ruhr-University Bochum) in Bochum, Germany. From 2000 to 2014, he was Head Physician at the Diabeteszentrum Bad Lauterberg im Harz, Germany, a specialised hospital for the care and therapy of patients with diabetes and other metabolic diseases. He has previously held clinical and research positions at leading German university departments in Gastroenterology and Endocrinology. Professor Nauck teaches at both Georg-August University in Göttingen, and Ruhr-University, Bochum, both in Germany. In addition, Professor Nauck maintains an active clinical practice and a productive research programme.
He has a particular research interest in the role and impact of gastrointestinal peptide hormones in the physiological and therapeutic stimulation of insulin secretion. He has been acknowledged for major contributions to the development of new therapeutic agents for the treatment of type 2 diabetes based on antidiabetic properties of the gut hormone GLP-1, e.g. incretin-based glucose-lowering medications (GLP-1 receptor agonists and inhibitors of dipeptidyl peptidase-4). Additional areas of interest are spontaneous hypoglycaemia, pancreas transplantation, cardiovascular disease in type 2 diabetic patients and its modulation by different glucose-lowering therapies. Professor Nauck has been honoured with several awards for his research, including the Ferdinand-Bertram Award (1993), the Werner-Creutzfeldt Award (2007) and the Paul Langerhans Medal (2012) of the Deutsche Diabetes-Gesellschaft (German Diabetes Association).
Professor Nauck is member of a number of professional societies, including the German, European and American Diabetes Associations, the International Diabetes Federation and the American Physiological Society. He has served as reviewer for all major diabetes journals and has published more than 190 original articles, 144 reviews and book chapters, and over 400 meeting abstracts.
---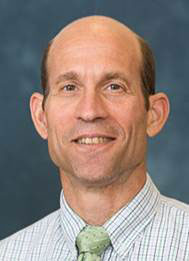 RICHARD AUCHUS
Richard Auchus, MD, PhD earned his bachelor's degree in Chemistry at the Massachusetts Institute of Technology and his MD and PhD in Pharmacology at Washington University. He trained in internal medicine at the University of Iowa and completed his endocrinology fellowship at Wilford Hall USAF Hosptial/UTHSC San Antonio, where he also served in the US Air Force Medical Corps. He performed postdoctoral research and served on the faculty in Pediatrics and Internal Medicine at the University of California, San Francisco. He was an assistant, associate, and full professor at the University of Texas Southwestern Medical Center at Dallas and was acting chief of the Division of Endocrinology and Metabolism and the Division of Translational Research prior to his relocation to the University of Michigan in 2011.
He is currently Professor of Pharmacology and Internal Medicine in the Division of Metabolism, Endocrinology, and Diabetes and Director of the Endocrinology Fellowship Program. Dr. Auchus has authored over 200 journal articles and book chapters, and he has presented at a diverse range of national and international conferences.
His group is active in research projects ranging from basic chemical principles of steroid biosynthetic enzymes to clinical and translational investigation in disorders of the pituitary, adrenals, ovaries, and testes that cause hypertension, infertility, and obesity. The common theme of all his work is steroid and sterol biosynthesis and action with an emphasis on human diseases, with collaborations ranging from clinical psychology to basic mechanisms of nematode lifecycles. His clinical interests also focus on adrenal, pituitary, and reproductive diseases that involve disorders of steroid production. He is also active in physician training and education, as well as advocacy efforts for patients with endocrine diseases.
---
Promoção